A clean slate after five years
But should soldiers escape prosecution for torture?
In the criminal law of England and Wales, there is no general statute of limitations. People accused of serious offences may be tried years — indeed decades — later.
There are exceptions for summary offences — ones that may be tried only in the magistrates' court. For these, a summons must be requested within six months. Prosecutors also have only six months to bring proceedings for some summary motoring offences and animal welfare offences.
More broadly, a prosecution may be thrown out as an abuse of process if there has been deliberate or inordinate delay. But the most recent reform removed an outdated restriction: parliament's approach in recent years has been to extend the criminal law rather than limit it.
A presumption against prosecution
Until now. The government's Overseas Operations (Service Personnel and Veterans) Bill, introduced in March but not yet debated in parliament, would set a time limit of five years for some prosecutions of serving or former members of the armed forces who were deployed on overseas operations.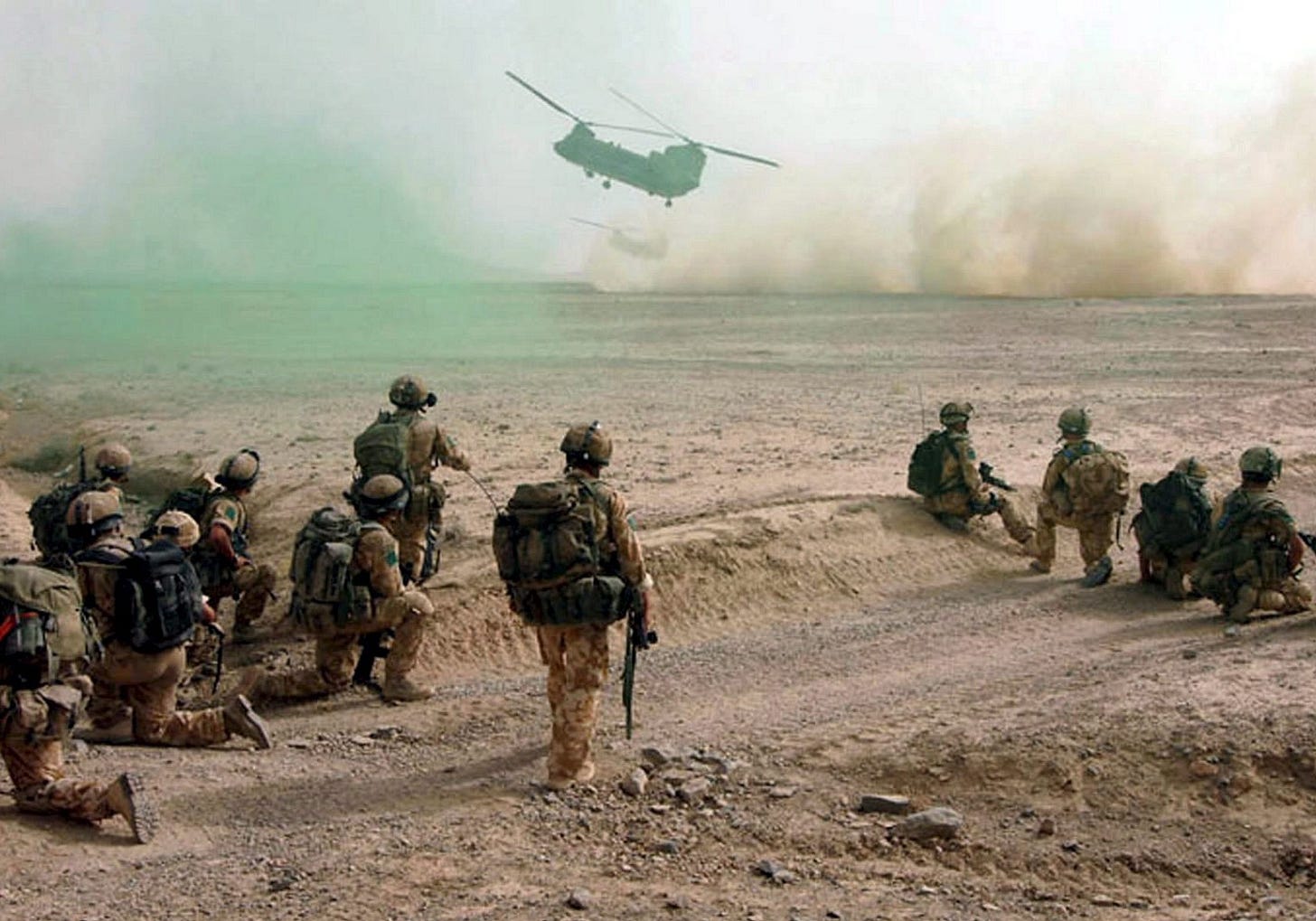 This would not be an absolute restriction. But it's described in the bill as a "presumption against prosecution". Bringing charges after five years would be "exceptional". In England and Wales, prosecutions would require the consent of the attorney general.
Prosecutors — military, civilian or private — would have to give particular weight to the "exceptional demands and stresses" to which service personnel are likely to be subject when deployed outside the British Isles; as well as the adverse effect these conditions are likely to have on their mental health or their capacity to exercise self-control. If there has already been a prior investigation, prosecutors must also take into account "the public interest in finality" — drawing a line under cases where there is "no compelling new evidence".
A five-year cut-off is half the period that the Ministry of Defence proposed in its consultation paper last year. It would run from the last day the alleged conduct took place — not the date it came to light and certainly not the point at which the prosecutor has enough evidence to proceed, which is the test for the motoring and animal welfare cases I mentioned. It would be retrospective in the sense that it would create a presumption against prosecution for offences committed before it took effect.
The reform would both to civilian and to military offences. But there are exceptions. It won't apply to prosecutions that have been started before the act is brought into force. It won't apply to rape and some other sexual offences. It won't apply to crimes against other service personnel or civilian contractors working for the UK government. It won't apply to exercises abroad in which troops don't face the threat of attack or violent resistance. And it won't protect troops who served in Northern Ireland.
But it will apply to torture and mistreatment of prisoners. The Equality and Human Rights Commission expressed concern last week that "the bill effectively introduces a two-tier system of accountability whereby certain war crimes or crimes against humanity may be prosecuted when they involve sexual offences but not when they involve murder or torture". The commission said:
We are concerned that the creation of a "presumption against prosecution" is akin to a statute of limitations — a principle that is widely seen as incompatible with the international human rights framework and customary international law.

The "presumption against prosecution" may also be incompatible with the UK's obligations under article 7 of the Convention against Torture to either prosecute or extradite individuals where there is evidence of torture and ill-treatment. As a consequence of a failure to prosecute domestically, UK personnel may face being extradited by other states party to the Convention against Torture. In addition, it is possible that the International Criminal Court may exercise its jurisdiction with respect to alleged offences that the UK is unwilling to prosecute.
Caroline Waters, interim chair of the Equality and Human Rights Commission, added:
A crime is a crime. Torture and ill-treatment is deplorable. Individuals guilty of such acts should not be able to escape justice purely because they are in the military.
Labour has also come out against the proposal. In a letter to the defence secretary, John Healey, the party's spokesman, said it clearly created a "risk that serious violations could go unpunished if an incident does not come to light for five years or if investigations are drawn out beyond that deadline".
Time limits for personal injury claims
Military operations in Iraq and Afghanistan led to 1,000 claims against the Ministry of Defence for personal injury or death. Most claimants also sought compensation for human rights violations. Under the government's proposals, it would be harder for claims of this kind to be brought in respect of overseas operations.
The bill would achieve this by amending the Limitation Act 1980. Although this requires personal injury claims to be brought within three years, it allows that limit to be extended by the court where this seems "equitable". The bill would make it harder for courts to extend the three-year limit by requiring courts to consider a number of factors. There would be an absolute cut-off of six years.
Human Rights
Similar restrictions would apply to challenges and claims brought under the Human Rights Act — which must normally be started within a year. A court considering extending this limit would be required by clause 11 to have particular regard to:
(a) the effect of the delay in bringing proceedings on the cogency of evidence adduced or likely to be adduced by the parties, with particular reference to—

(i) the likely impact of the operational context on the ability of individuals who are (or, at the time of the events to which the proceedings relate, were) members of Her Majesty's forces to remember relevant events or actions fully or accurately, and

(ii) the extent of dependence on the memories of such individuals, taking into account the effect of the operational context on the ability of such individuals to record, or to retain records of, relevant events or actions;

(b) the likely impact of the proceedings on the mental health of any witness or potential witness who is (or, at the time of the events to which the proceedings relate, was) a member of Her Majesty's forces.
Claims against the Ministry of Defence in respect of overseas operations would have to be brought within six years of an incident (or, if later, a year from the date when the claimant should have known that a claim could be brought).
This is a change of mind by the government, which said in its consultation paper:
In line with our commitments to continue to safeguard human rights, we are not proposing to restrict the court's discretion to extend the time limits for bringing claims relating to human rights violations.
Derogation
Clause 12 of the bill strikes me as the most curious. It deals with the power of the United Kingdom to derogate from its obligations under the European convention on human rights "in time of war or other public emergency threatening the life of the nation". A member state can withdraw from its obligations under the convention only "to the extent strictly required by the exigencies of the situation" and so long as this is "not inconsistent with its other obligations under international law". There are other limitations as well. The power to derogate is granted by article 15 of the convention.
Clause 12 of the bill says that
In relation to any overseas operations that the Secretary of State considers are or would be significant, the Secretary of State must keep under consideration whether it would be appropriate for the United Kingdom to make a derogation under Article 15(1) of the Convention.
According to the government's explanatory notes
This provision ensures that all future governments are compelled to consider derogating from ECHR for the purpose of a specific military operation — so that operational effectiveness can be maintained by, for example, enabling detention where appropriate for imperative reasons of security.
There is no change to the requirement that a derogation must be approved by both house of parliament.
Why is this curious?
An attempt to impose this requirements on "all future governments" is ultimately pointless: any future government can ask parliament to repeal it.

The requirement is only to keep derogation under consideration. You would expect ministers to do that already. So long as they consider derogation from time to time, they can reject it as inappropriate.

Overseas operations means "operations of Her Majesty's forces outside the British Islands in the course of which members of those forces may come under attack or face the threat of attack or violent resistance". But there is no definition of "significant". Would a minister ever regard an overseas military operation in which troops might come under attack as insignificant?

Even so, it is hard to imagine that an inability to detain prisoners on the battlefield would be a threat to "the life of the nation" (defined by the European court as "an exceptional situation of crisis or emergency which affects the whole population and constitutes a threat to the organised life of the community of which the state is composed").
So it is hard to see this clause having any practical effect. It seems to be a nod in the direction of much more radical proposals considered last year by the Commons Defence committee and originally proposed by Prof Richard Ekins of the Policy Exchange Judicial Power Project.
But there is some comfort for those who see this bill as weakening the government's commitment to human rights. Clauses 11 and 12 would not have been introduced if the government was planning to repeal the Human Rights Act 1998 or withdraw from the human rights convention.
Getting away with murder?
The government's consultation paper proposed a unique protection for service personnel:
Currently, if a member of the armed forces causes a death in the course of duty in circumstances where their actions start as self-defence, but where their use of force then goes beyond what is strictly necessary (eg where a service person begins firing at a moving vehicle as it comes towards them at speed, but then in the heat of the moment continues to do so once it has passed them), there may be no choice but to find them guilty of murder.

We consider that this fails to take account of the unique pressures faced by armed forces personnel in the course of their duties outside the UK. We suggest that the law could account for these pressures through the creation of a new partial defence to murder. This would be available to current and former armed forces personnel who caused a death in the course of duty outside the UK through using more force than strictly necessary for the purposes of self-defence, providing that the initial decision to use force was justified.

The defence would reduce a conviction for murder to manslaughter (or in Scotland, culpable homicide).
There is no mention of this in the bill. The problem identified by the government could be solved by making life imprisonment the maximum sentence for murder rather than the mandatory sentence. But there is no sign of that happening either.
Update 18 September: the bill will have its second reading (first debate) In the Commons on 23 September.
This post reached you free of charge. But at the end of September I shall be restricting pieces like this to paying subscribers. Thank you to those readers who have subscribed already.