New challenge to travel restrictions
Frequent traveller says he will spend a quarter of his life under house arrest
A property developer who returned from Croatia after quarantine restrictions were introduced last month is challenging restrictions that require him and his extended family to self-isolate in England for 14 days.
The claimant, who has asked not to be named, argues that the government's international travel regulations amount to unlawful "house arrest". He is seeking judicial review as well as claiming damages for false imprisonment and breach of his human rights.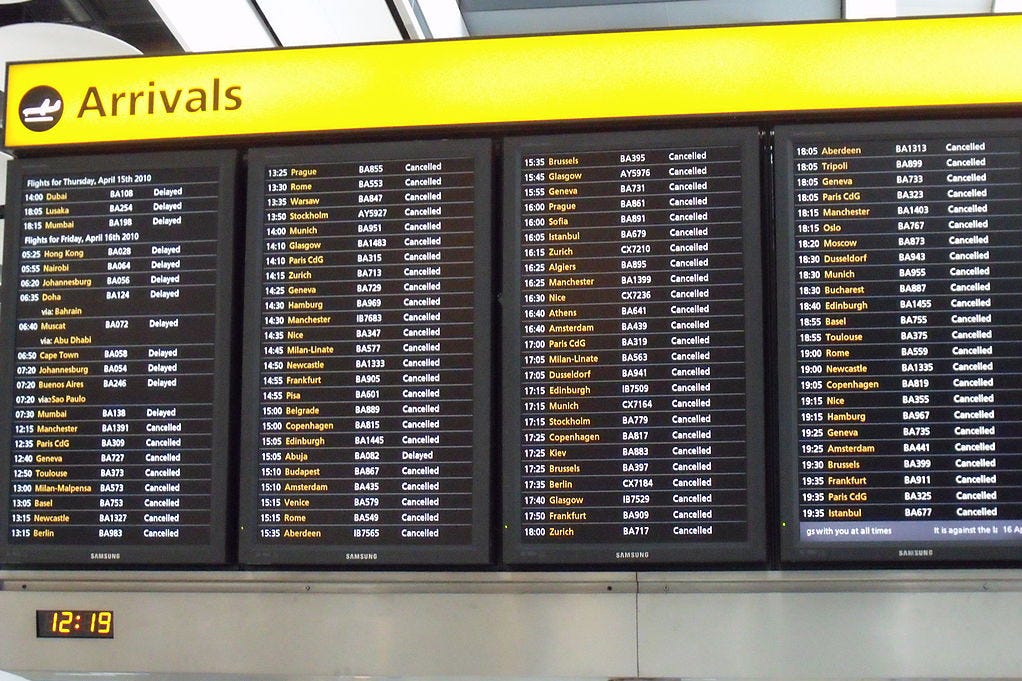 Lawyers for the businessman issued a claim for judicial review in the High Court earlier this week against the Transport Secretary Grant Shapps and the Health Secretary Matt Hancock.
The claim is brought on six grounds:
That ministers had no powers under section 45B of the Public Health (Control of Disease) Act 1984 to make the original Health Protection (Coronavirus, International Travel) (England) Regulations 2020 in June or to amend them by making the Health Protection (Coronavirus, International Travel) (England) (Amendment) (No. 10) Regulations 2020. The original regulations require travellers to "self-isolate" on entering England, subject to limited exceptions. The second set of regulations — which took effect on 24 August — removed Croatia from list of safe countries listed in schedule 1A of the earlier regulations.

That article 5.1(e) of the human rights convention — which allows the lawful detention of people to prevent the spreading of infectious diseases — does not permit the indiscriminate quarantine of all travellers returning from a country not included in the government's safe list.

That the original Health Protection (Coronavirus, International Travel) (England) Regulations 2020 are a disproportionate interference with the right to liberty under article 5 of the human rights convention and the right to respect for private and family life under article 8.

That both sets of regulations are irrational and disproportionate in general.

That the Health Protection (Coronavirus, International Travel) (England) Regulations 2020 as amended are irrational, unreasonable and disproportionate in the absence of an evidence-supported policy for including or excluding a country from the safe list.

That the removal of Croatia from the safe list was unreasonable and disproportionate.
In a statement sent to me by his lawyers, the claimant said:
Children are having to miss school and families are unable to return to work. The impacts on daily life both financially and socially are significant. Unlike during "lockdown" which for many was bad enough, these regulations are even more stringent as you are not entitled to exercise outside of your house or flat. My family and I live in a flat and we are not even allowed to step outside for some fresh air. In fact, only one member of the household is allowed to get the shopping.

Many have unquestioningly accepted this state of affairs as the government has misled us to believe that these measures are backed by science. They are not. People will be stunned to learn that the government has introduced these draconian measures without any scientific studies to back them up. In other words these measures are entirely arbitrary and irrational. As such it is my contention that these laws were passed illegally.

The government has done so on the pretext that it is for our protection. If that is so, one has to query why they have not provided any scientific evidence. On the contrary, the Deputy Chief Medical Officer and SAGE have advised against it.

I travel abroad with my family around six times per year which, if these regulations are allowed to continue, would potentially mean having to be under conditions of house arrest for almost a quarter of our lives each year.

Until 2020 house arrest was something reserved for criminals. In a free and democratic society, it is unacceptable for governments to make laws depriving individuals let alone large sections of the population of their fundamental right to liberty.
In addition to requesting anonymity, the claimant has asked the High Court to deal with his claim urgently.
At the end of this month, the Court of Appeal is due to consider a number of challenges to the lockdown regulations brought by another businessman, Simon Dolan. His junior counsel, Francis Hoar, instructed directly, is acting for the claimant in this case.
In June, a challenge to the travel regulations was launched by three airlines operating from the UK. That claim was withdrawn in early July when the government announced that travellers arriving from specified countries would not face quarantine.
This post reached you without charge. But at some point this month I shall be restricting pieces like this to paying subscribers. Thank you to those readers who have already subscribed.